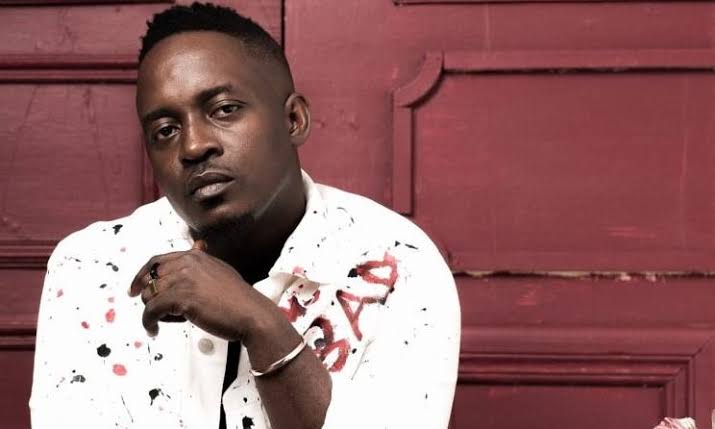 Nigerian Rapper, M.I Abaga has declared that he will not be having any children in his lifetime.
He said this while reacting to a viral video of a guy who pulled a Word War III prank on his parent and posted it online.
Also read: Davido's video worshipping in church triggers online uproar
It seems M.I Abaga didn't see this as a mere joke as he was quick to decide that he will not be having children because of this.
See His Tweet Below:-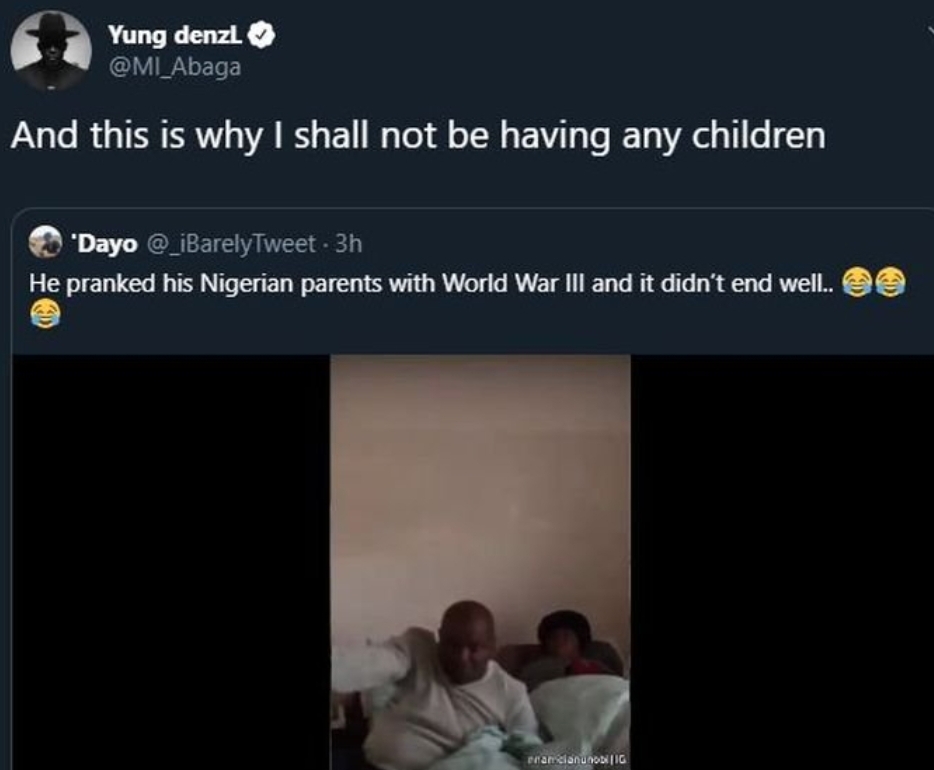 See video prank below: